WASH OFFICER SUPPORTS EFFORTS TO CURB SPREAD OF COVID19 IN KENYA'S MATHARE SLUMS
By Marion Kwambai
Outha Onyango 55, leads a team from the Ministry of Health in a fumigation exercise of community spaces in Mathare slums of Nairobi
The exercise which is aimed at reducing the rate of transmission of COVID-19 in the area will be conducted for one week. Spaces targeted are households, food markets, bus station, playgrounds, churches and walkways.
Chlorine mixed with water is put in spray pumps distributed by Save the Children. This mixture is then used as a disinfectant to reduce transmission of the COVID-19 virus which has been linked to contaminated environmental surfaces and close contact between individuals within closed settings, such as households, health facilities, assisted living and residential institution environments.
Onyango, a father of four, has been the water sanitation and hygiene (WASH) focal person in Mathare for four years now and he is also the Deputy Sub County Public Health Officer, a post he has held for 10 years. He also sits in the Constituency Aids Control Committee as a coordinator of Mathare Sub County.
"Working in the slums can be very difficult, and especially now with the COVID-19 outbreak it gets tough. The area is highly populated making social distancing very a big challenge," said Onyango
He adds that due to the high levels of poverty in the slum area, the community members prioritize feeding their families to buying of masks and soap and therefore this fumigation will go a long way in reducing the spread of the virus in the vast slum.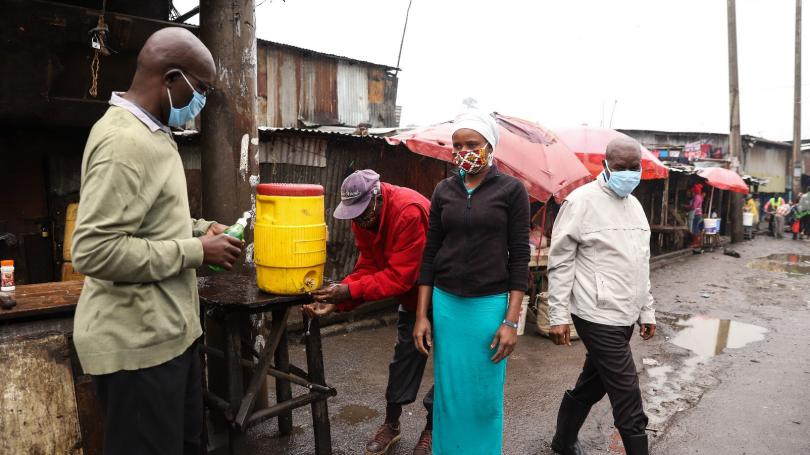 "After fumigation, these spaces will now be safe for the community and it will also reduce the fear that the community has. It will also reduce the stigma that affected households are facing from the others," said Onyango.
His team has been conducting awareness sessions on COVID-19 prevention, proper handwashing techniques but this he says is not enough to manage the spread of the virus. The community still needs more handwashing stations and soap to enable them maintain proper hygiene.
Save the Children supported the Ministry of Health efforts to curb the spread of the virus in the slum by distributing motorized sprayer and chemicals; masks, soap, sanitizer and food for affected populations.
Kenya already has 11,673 total confirmed COVID-19 cases as at July 17, 2020. The total fatalities stand at 217 people.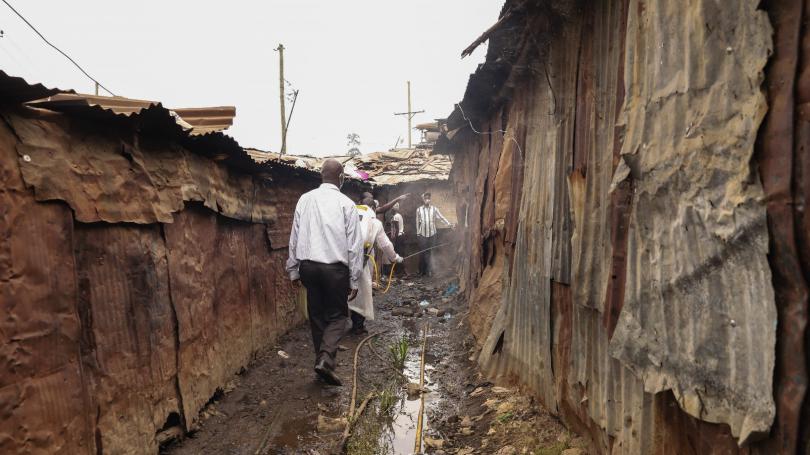 ---