Wajir tackles measles outbreak as rainy season approaches
By Jeconia Otieno
Two months ago, 35-year-old Nunai Farit developed a fever coupled with a dry cough and a running nose. Her family thought it was an asthma attack and contacted a community health worker.
Unfortunately, the health worker could not do much and the mother of five died two days later. She was buried at a community cemetery at her rural home in Mau Mau.
Days after her burial, the results of samples sent to the Kenya Medical Research Institute (Kemri) laboratory revealed that Farit did not die of asthma, but of measles.
Her family was stunned.
However, indicators of what Farit was suffering from were there all along. To begin with, her death came at a time when Wajir County was facing a measles outbreak. So far, four people have died.
The problem was, there were no qualified personnel to give a quick and correct diagnosis.
"Only the community health worker would come to help, there was not much we could do," says her father-in-law, Adow Abdi.
Measles is a highly contagious viral disease. In Kenya, children are vaccinated against the disease at nine and 18 months. But in a region where health facilities are far and scattered, many go without the vaccine.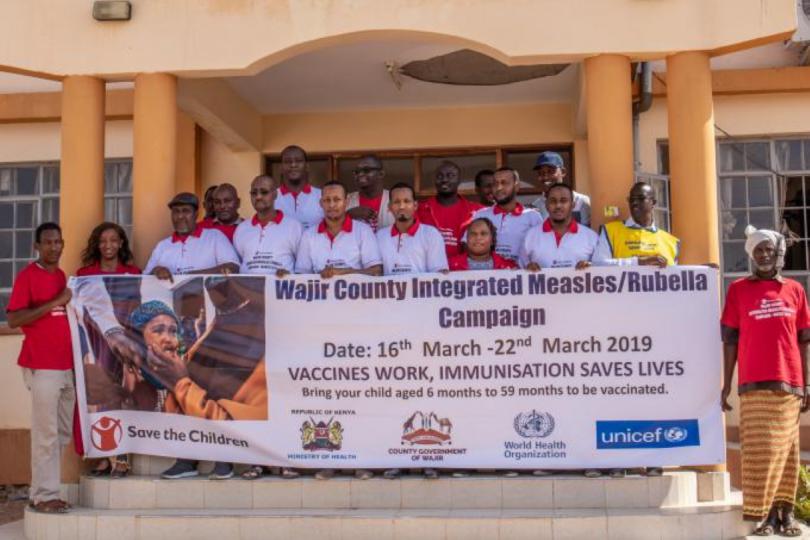 According to the Ministry of Health, only about three in every five children have received full measles immunisation in Wajir County.
This translates to 66 per cent of children under the age of five which is below the national average of 80 per cent and lower than the World Health Organization average of 90 per cent,
As such, whenever a measles outbreak occurs, it spreads like bush fire.
First outbreak
The first outbreak of measles in the county was reported in September last year. So far, 255 people have been diagnosed; among these 132 are children.
This has stirred the county government into action.
On Saturday, March 16, a massive one-week measles vaccination campaign was launched in the county's 102 health facilities.
The campaign, targeting 94,000 children, has received backing from the Save the Children which has put Sh14 million.
"One of the problems we discovered is lack of cold facilities to preserve measles vaccines," said Save the Children's Gilberto Koki.
The county has put in Sh14 million and opened all its facilities for the campaign.
Speaking during the launch, Wajir Deputy Governor Ahmed Muktar admitted that measles outbreaks in the region have grown more unpredictable, and more lethal.
"Initially, the outbreaks would be expected during the months of May and June just after the rain season,now they come when least expected," said Muktar.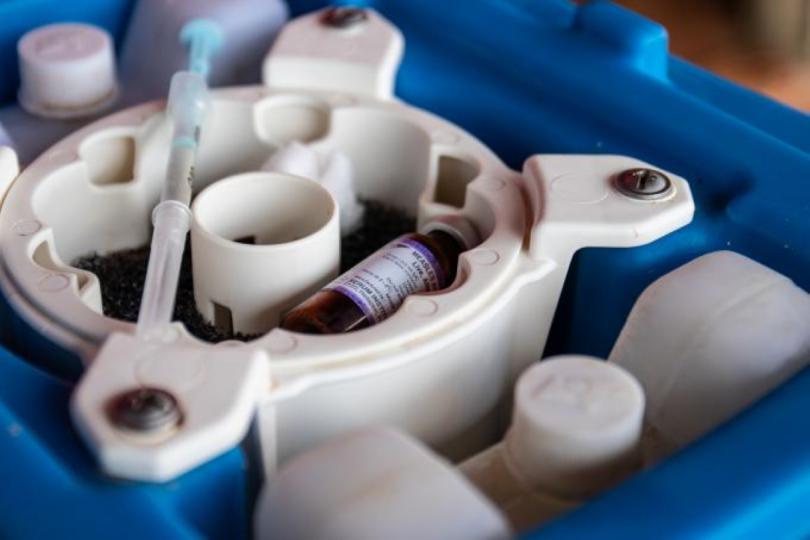 The major challenges in countering measles outbreaks, he said, remained poor infrastructure and myths against vaccines.
To counter these, the county has hired hundreds of health workers to scour the vast terrain to explain to villagers why they need to have their children immunised.
Still, the health workers might not do much, as happened in Farit's case. Muktar conceded that the region urgently needs more trained personnel.
Besides, whenever the county succeeds in controlling measles outbreak, its neighbour next door — Somalia, does not have an effective immunisation programme.
And measles does not respect country borders. To counter this, a cross-border surveillance is on under a programme funded by the World Health Organisation.
This massive anti-measles drive clearly shows one thing: that Farit did not die in vain.
The story was first published on The Standard on March 20, 2019