BOY'S SPEEDY RECOVERY FROM PARALYSIS HELPS CHANGE COMMUNITY'S VIEW ON DISABILITY.
When Abdullahi, a 16-year-old zestful and bright boy from a remote village in Mandera County, was grounded by a strange illness that left him half paralysed, many in his village thought he had been cursed. Today he can walk again albeit with a visible limp thanks to the intervention of Save the Children and Mandera County Department of Health with support of funding from Hyundai Motor Company, the idea that disability is a medical condition is slowly sinking in.
On that dreadful day in 2012, recounts Abdullahi's mother Saadia Sheikh, her 9-year-old first born son was accompanying a close relative to a nearby village to run some errands when he suddenly complained of a sharp and piercing pain on his left thigh. The pain was so much that he fainted and had to be carried back home on a homemade stretcher.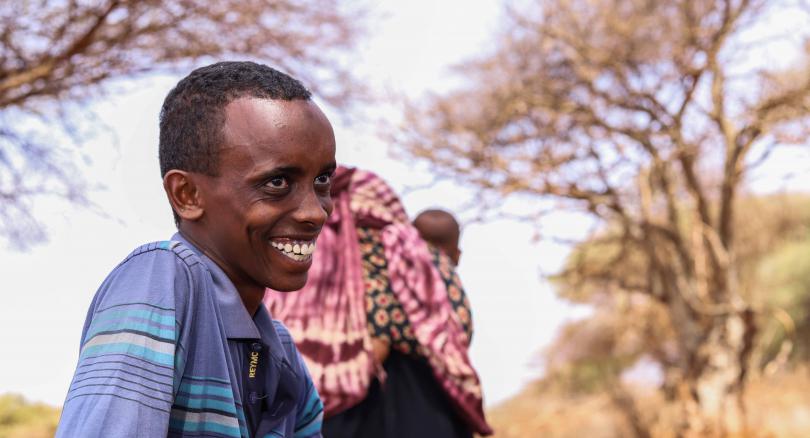 Photo 1: Abdullahi all smiles during his follow-up visit by Occupational therapist.
What followed is a series of prayers for the boy in the hope that he would recover and go back to his former self: playful, jovial and sometimes naughty. Ideally, at the age of nine children begin to have stronger and smoother muscle control, which allows them to expand their physical limits and interests. They also become more independent and particular in the ways they manage their personal hygiene and grooming. But that did not happen for Abdullahi, instead one month later, he had not only missed these important milestones but could not sit or walk. This prompted the mother to seek the help of a traditional healer.
"He would vomit a lot and diarrhoea whenever he took the concoction from the medicine man," says the mother, adding that he remained bedridden for three months before his condition improved in such a way that he could return to school.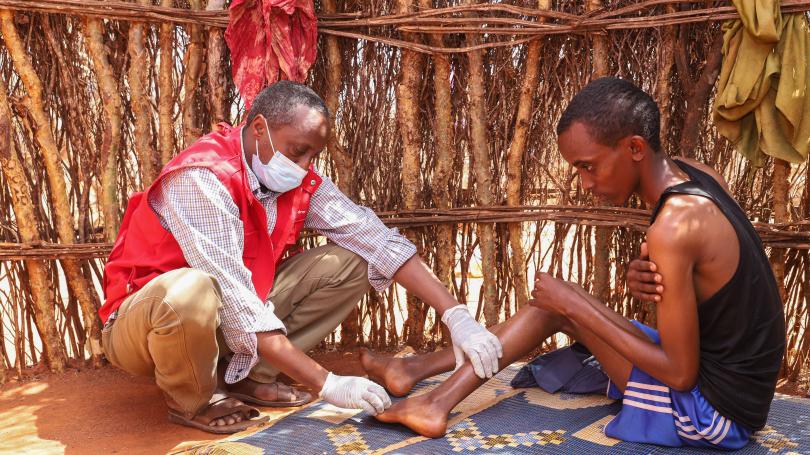 Photo 2: Abdullahi getting some physiotherapy during routine check-up and treatment session.
According to the 2019 Census, 0.4% (2,526 persons) of the population in Mandera County have physical disability affecting their mobility. Yet, most of these people do not seek medical services because disability here is associated with curses. High poverty levels, illiteracy and the fact that health facilities are few and far between further exacerbate the situation.
It is for these reasons that Save the Children with funding from Hyundai Motor Company has been supporting two sub-counties of Mandera West and Banisa in Mandera to identify and link disabled children to health care services. This is done through a chain of trained community health volunteers and a designated occupational therapist who undertake a monthly household-level field visit to offer the basic life-saving services.
Shueb Salad is one of the three occupational therapist under this programme. When he first examined Abdullahi after the case was referred to him by the community health volunteer (CHV), his first impression was that the boy did not need a lot of drugs to treat but instead needed physiotherapy around his muscles and joints.
"He had several contractures on one side of the body, could neither walk nor stretch his body. His speech had also been affected," says Mr Salad.
According to him, Abdullahi's treatment regime which begun in August 2020 involved massage for the muscles, increasing his joint range of motion, working towards improving the grasp of the affected arm and training him to walk independently.
But since this was designed to be a home-based care programme, the mother and CHV had to be trained on how to administer treatment in the absence of the occupational therapist.
It has taken four months of intense therapy by the CHV, mother and therapist for Abdullahi to get back on his feet. Since his treatment begun he told Save the Children that he has consistently attended school, he can now play with his friends and the stigma that dogged his life has since fizzled out.
"I am very happy that I can now walk and play with other children," says the class six pupil, "I want to be a doctor so that I can also help other people in similar conditions."
His mother, who has since become an ambassador for the programme in the community, could not hide her joy. "I am so happy to see my child get well. I want to thank Save the Children and everyone who has assisted us. I am now able to advice other parents with disabled children to get treatment and where they can get it. I am also happy that my child has been accepted back to the community as a normal child."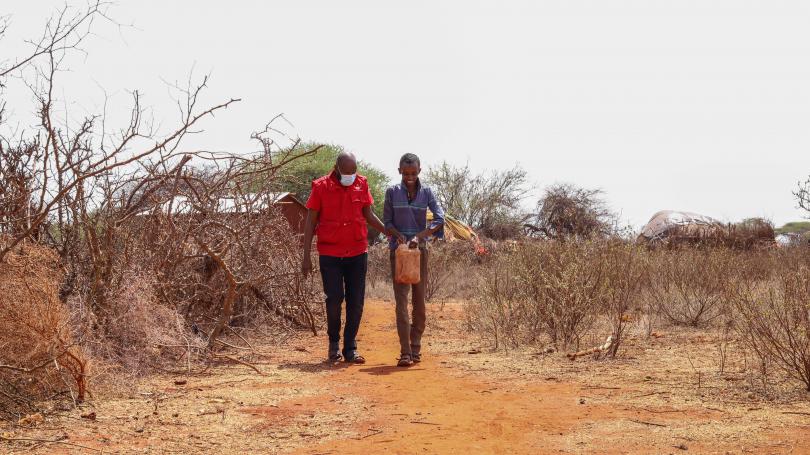 Photo 3: Abdullahi undergoing muscle grasp strength exercise supported by Save the Children health coordinator